Custom Badge Reels
Our custom badge reels, also called custom retractable badge reels are one of the best ways to provide easy accessibility to your badge, ID card, VIP pass, or anything else you can think of! They coordinate well with any Custom Lanyard, regardless of what style it may be. In addition to the simplicity and the ease of use, custom badge reels are a way of extending your company brand, or event name. Personalization of our custom retractable badge reels allow you to have badge reels with your company name, web address, logo or other custom graphic and/or overall message displaying all the time!

All of our custom badge reels include FREE full color processing, FREE PMS color match, FREE artwork, FREE shipping and either a FREE vinyl strap attachment or a FREE bulldog clip.

Please click on the following link to view Custom Badge Reel Pricing.

Please Contact Us if you have any additional request or questions!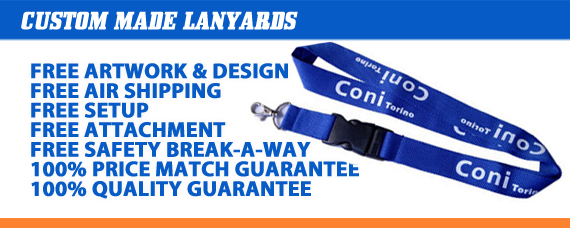 BBB - A+

Main Navigation
Additional Navigation