Request A Free Quote!
Thank you for considering us in your custom lanyard order. Please use the form below to submit your quote request. We will respond momentarily with a full and detailed quote.

So that we may provide you with the most accurate quote in the shortest amount of time, please include any and all information that you can. If you have any special request, instructions, or any comments – please state them in the "Comments & Request" box toward the end of the form. Thank you again for giving us the opportunity to work with you!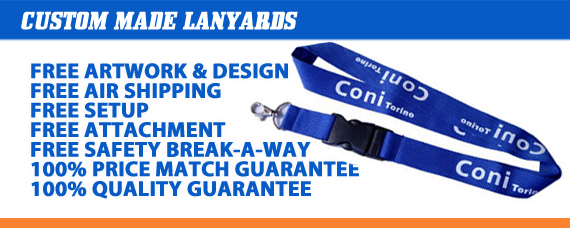 BBB - A+

Main Navigation
Additional Navigation